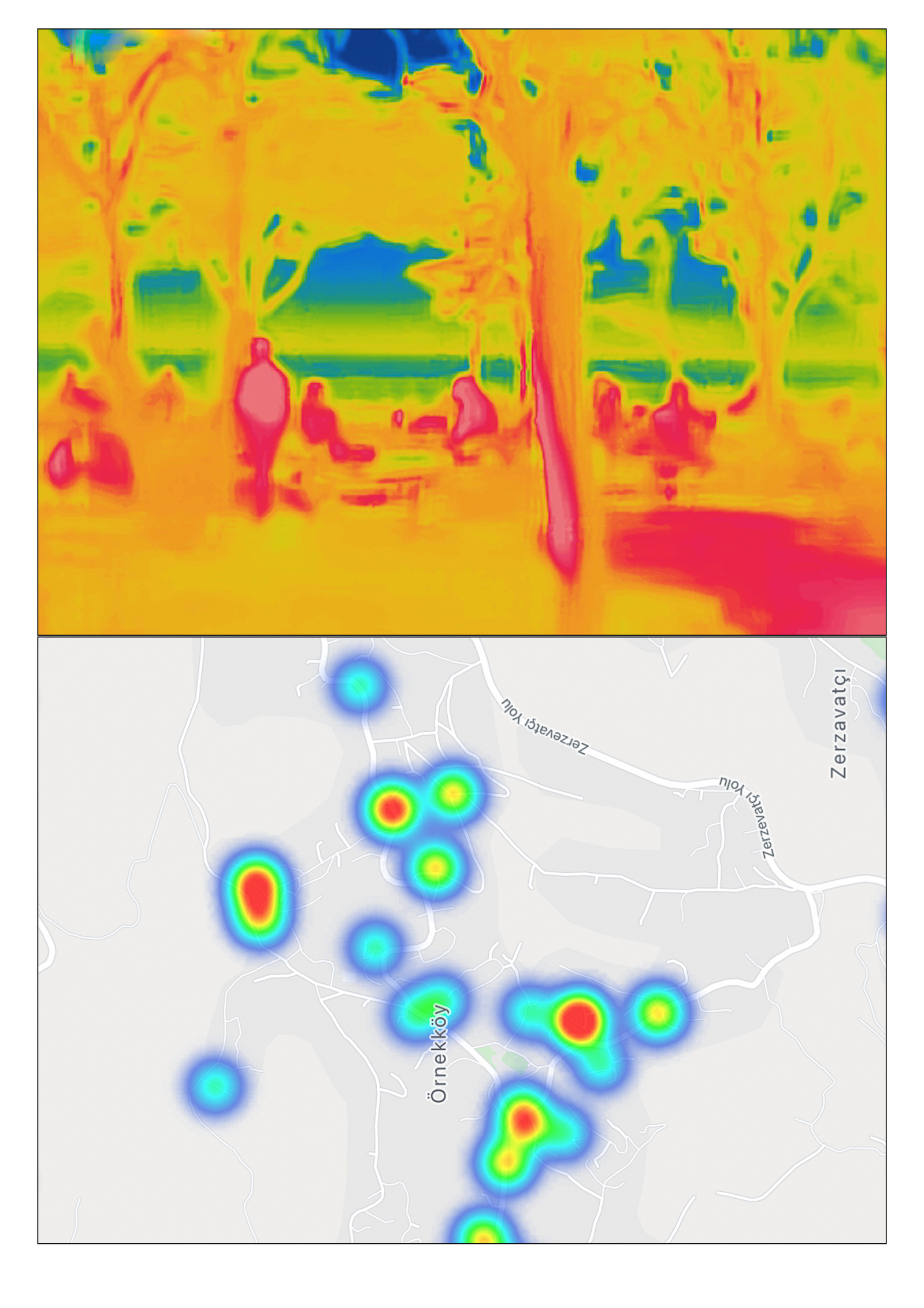 FEVER
As COVID-19 drastically altered our personal lives and our wider world, our temperature became a sign of potential infection, and danger to ourselves and others. All images are taken in Istanbul, Turkey, my adopted home. They highlight how the perceived threat of the novel coronavirus can come from everywhere, and from everyone, and how our familiar habits and surroundings have suddenly become potential sources of anxiety.
As the fear and anxiety of contamination spread from our city streets to our bedrooms and living rooms, this series documents my pandemic life with a thermal camera, brining the invisible potential viral infection to life.
The second half of these diptychs are made of screenshots from Turkey's Ministry of Health COVID-19 contact tracing app, showing how the virus is spreading throughout Istanbul, as Turkey suffers the third highest daily infections in the world as of December 2020.
Very strange pictures for a very strange year.
This series was made possible with the generous support of the National Geographic Society, COVID-19 photography grant.