Syria is often dubbed the cradle of civilisation, this series documents some of its unraveling into anarchy in Idlib province, Syria February 2012 - January 2013


Syria's north western Idlib province is a vital gateway for those opposed to Bashar al-Assad's government, a regime which is yet to loose much high-ranking support from within.


The area comprises of predominantly anti-regime towns and villages, and is an invaluable geographic location exploited by the Free Syrian Army (FSA), to move fighters, weapons, aid, the injured, and refugees across the hills and olive groves that mark the official border.
This series of images was shot over a 12 month period, prior to extremist groups such as Jabhat al-Nusra and ISIS having a fighting presence in the country. Many FSA fighters inevitably shifted loyalties as the conflict continued.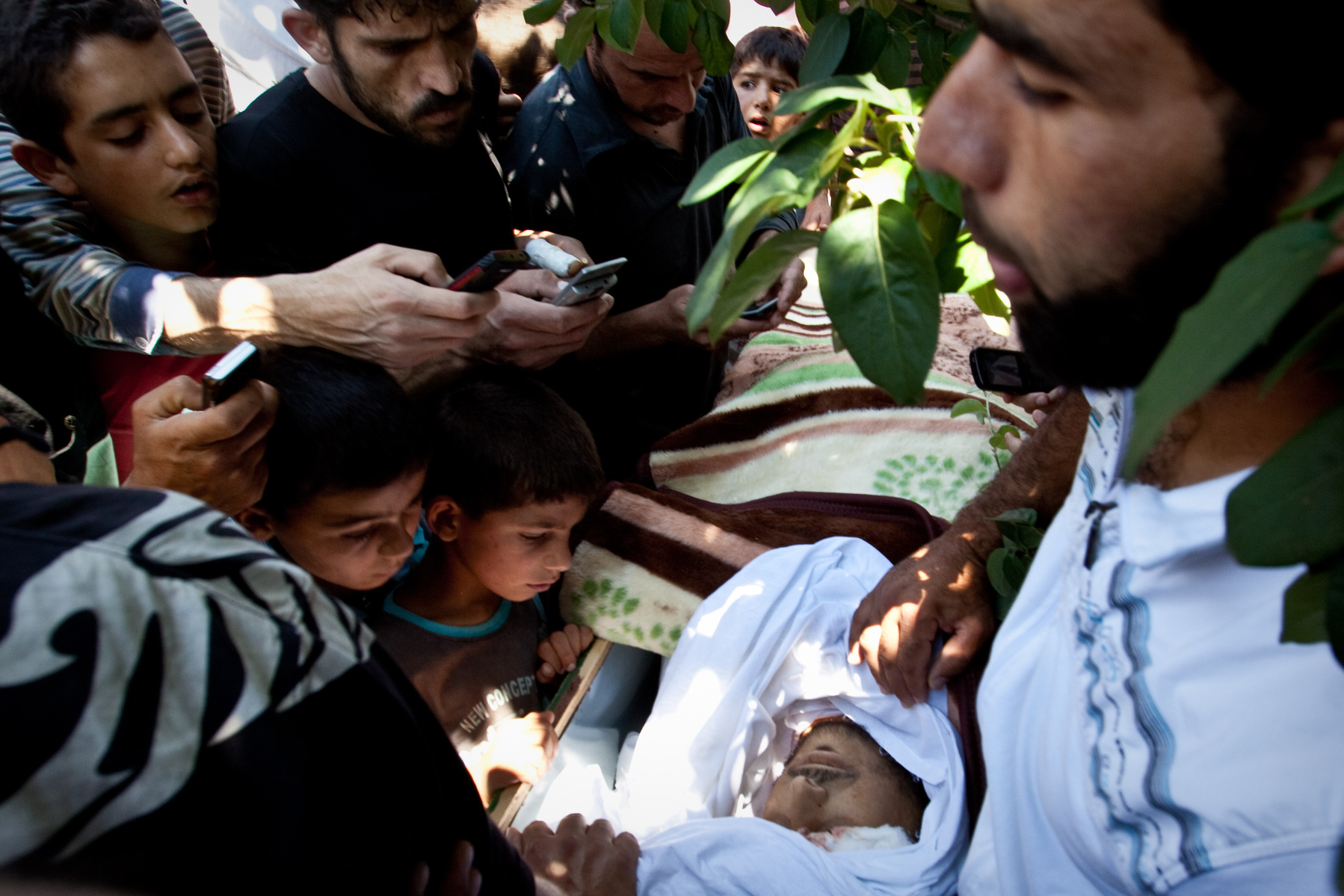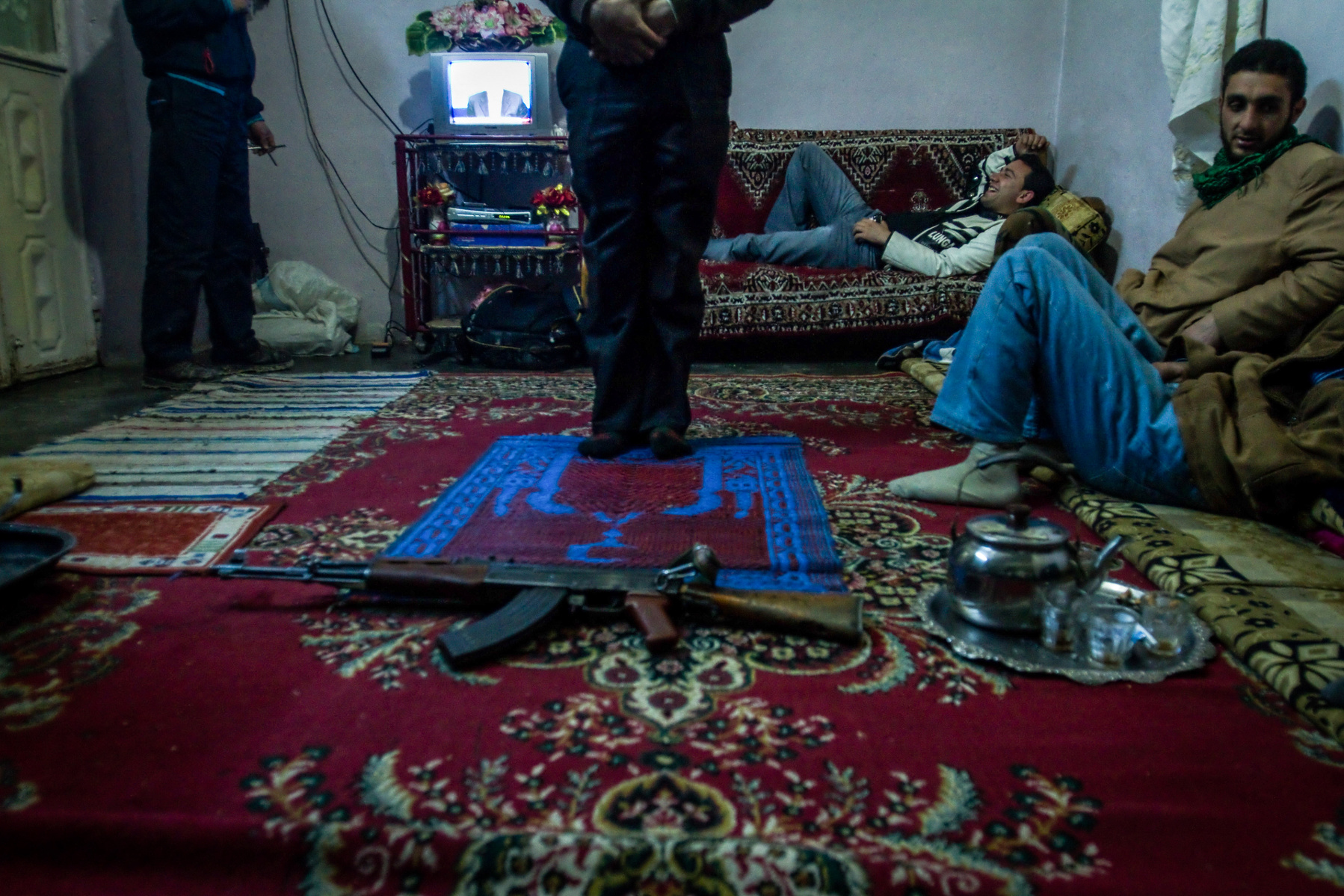 Syria's Idlib province neighbours Turkey's Hatay; currently home to tens of thousands of refugees, humanitarian supplies, the FSA leadership, and vital communication links with the outside world.
The FSA fight to remain in control of the olive-groves that line the province, in the hope of maintaining in control of the local population.
Opposition groups fight against an army increasingly fond of aerial attacks. Aerial bombardment is something which the armed opposition have relatively little to prevent or protect against.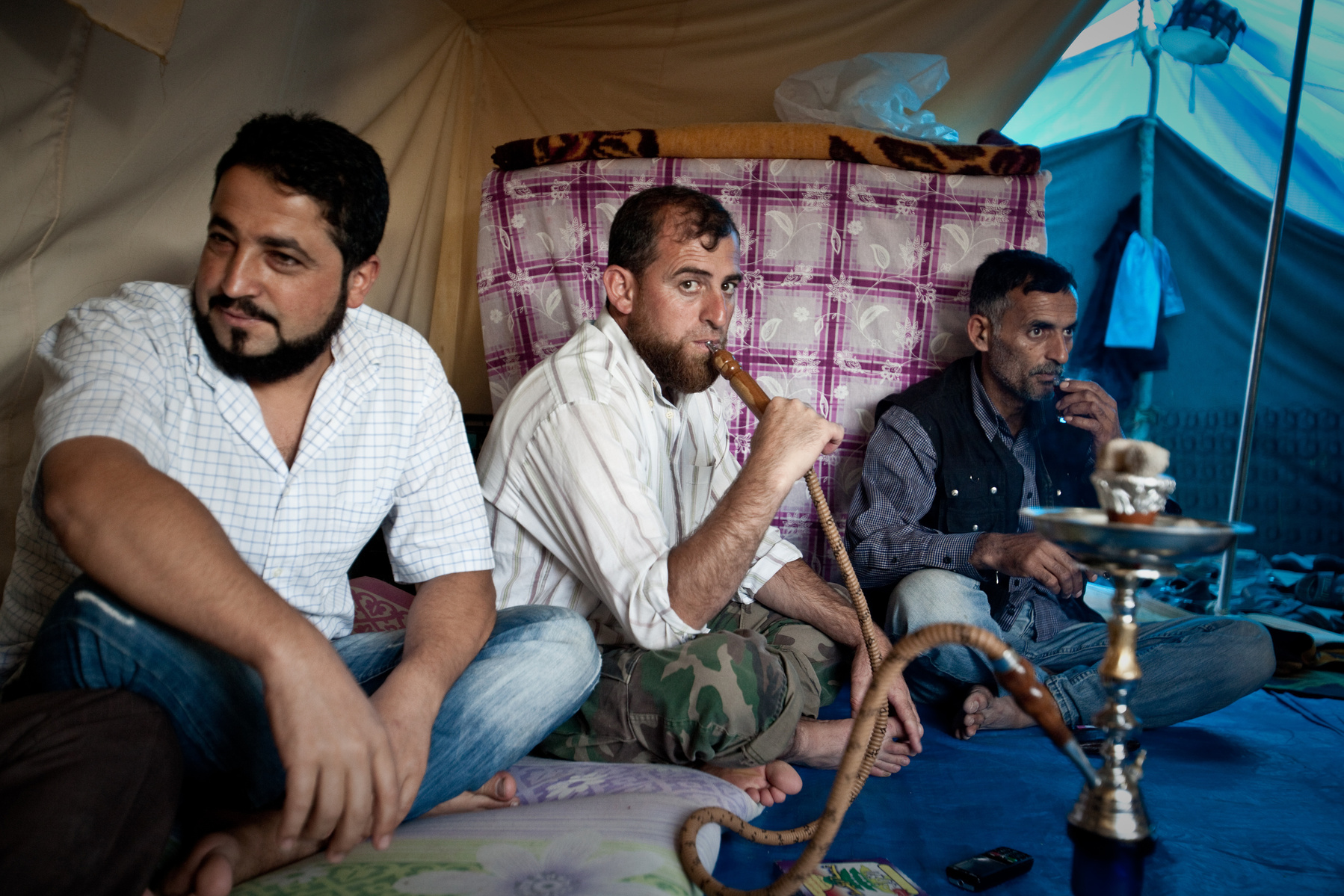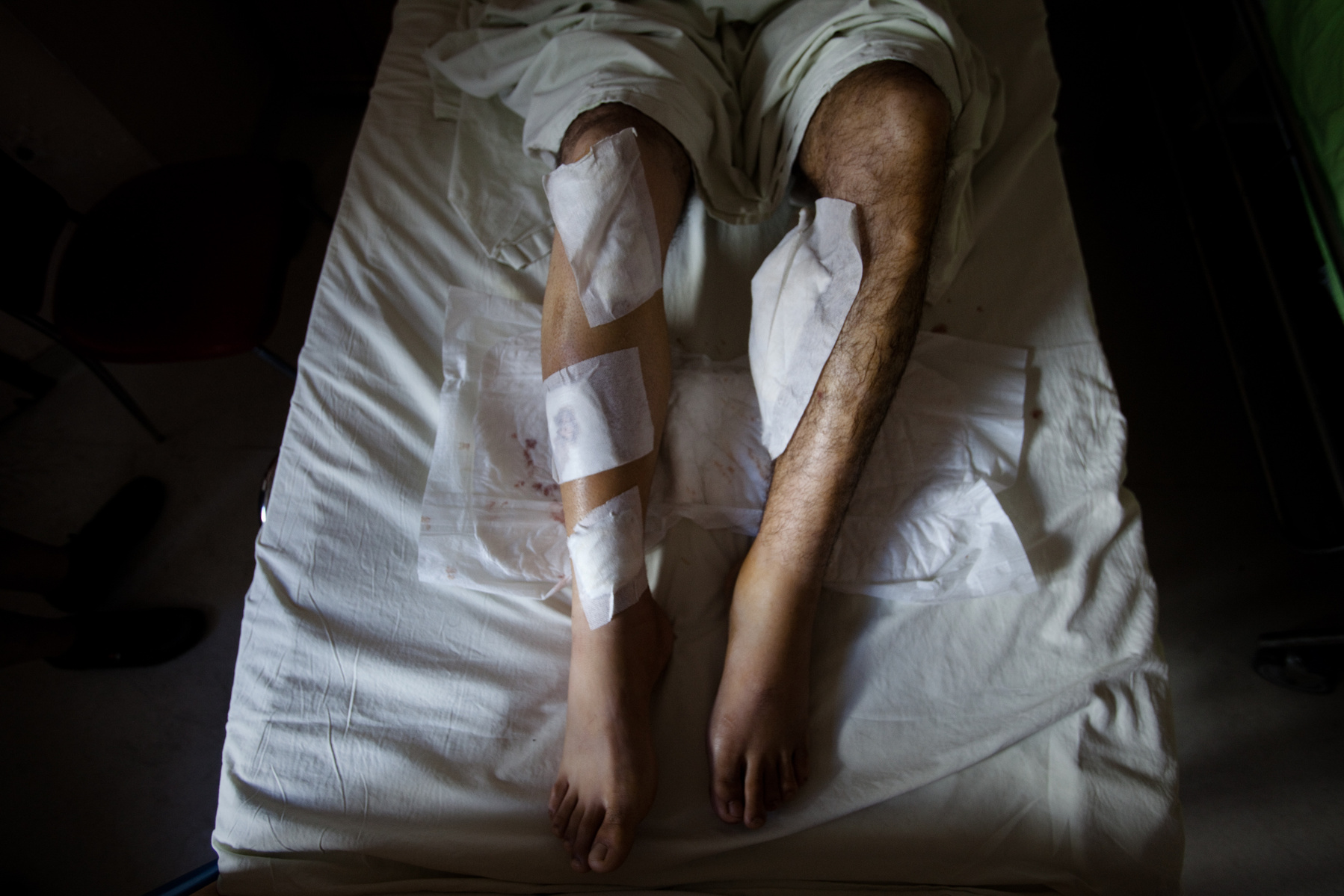 Lives continue within these surroundings, with urban areas made up of mostly women, children and the elderly, forming the epicentre of the hope from which the sons and fathers fighting in the FSA are drawing their energy.
Cooking, cleaning, mourning their losses, and keeping watch, the villagers of Idlib are the backbone of the opposition movement.